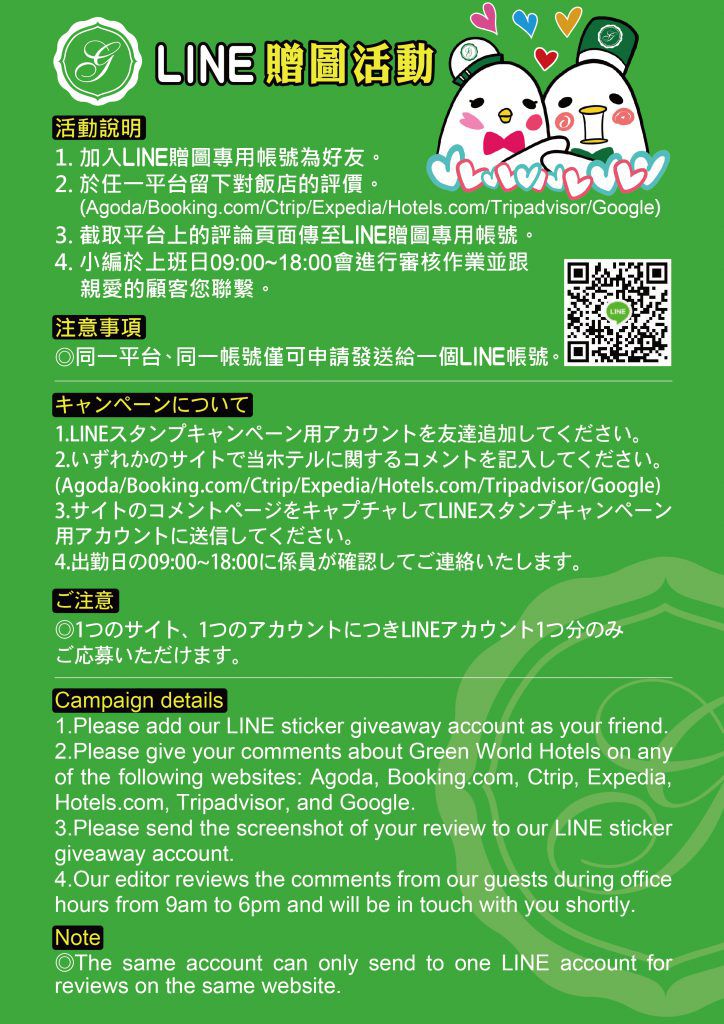 Dear guests:
Thanks for staying with us.
Green World Hotels cares about your stay. We would like to invite you to review us online by giving away lovely Green World Hotels stickers.
We hope you could tell us about your experience and opinions. Your feedback and encouragement will help us grow, so that we can continue to strive for better services.
Thanks again for taking the time to tell us what you think. We look forward to welcoming you again soon.
Yours sincerely,
Green World Hotels
Campaign details:
Please add our LINE sticker giveaway account as your friend.
Please give your comments about Green World Hotels on any of the following websites: Agoda, Booking.com, Ctrip, Expedia, Hotels.com, Tripadvisor, and Google.
Please send the screenshot of your review to our LINE sticker giveaway account.
Our editor reviews the comments from our guests during office hours from 9am to 6pm and will be in touch with you shortly.
Note:
◎ The same account can only send to one LINE account for reviews on the same website.